Dynamics 365 Business Central - The Low Down
---
Posted on 31 March 2018 at 14:06 UK time
---
Microsoft Dynamics 365 Business Central
Labelled to another paradise as the next version of NAV.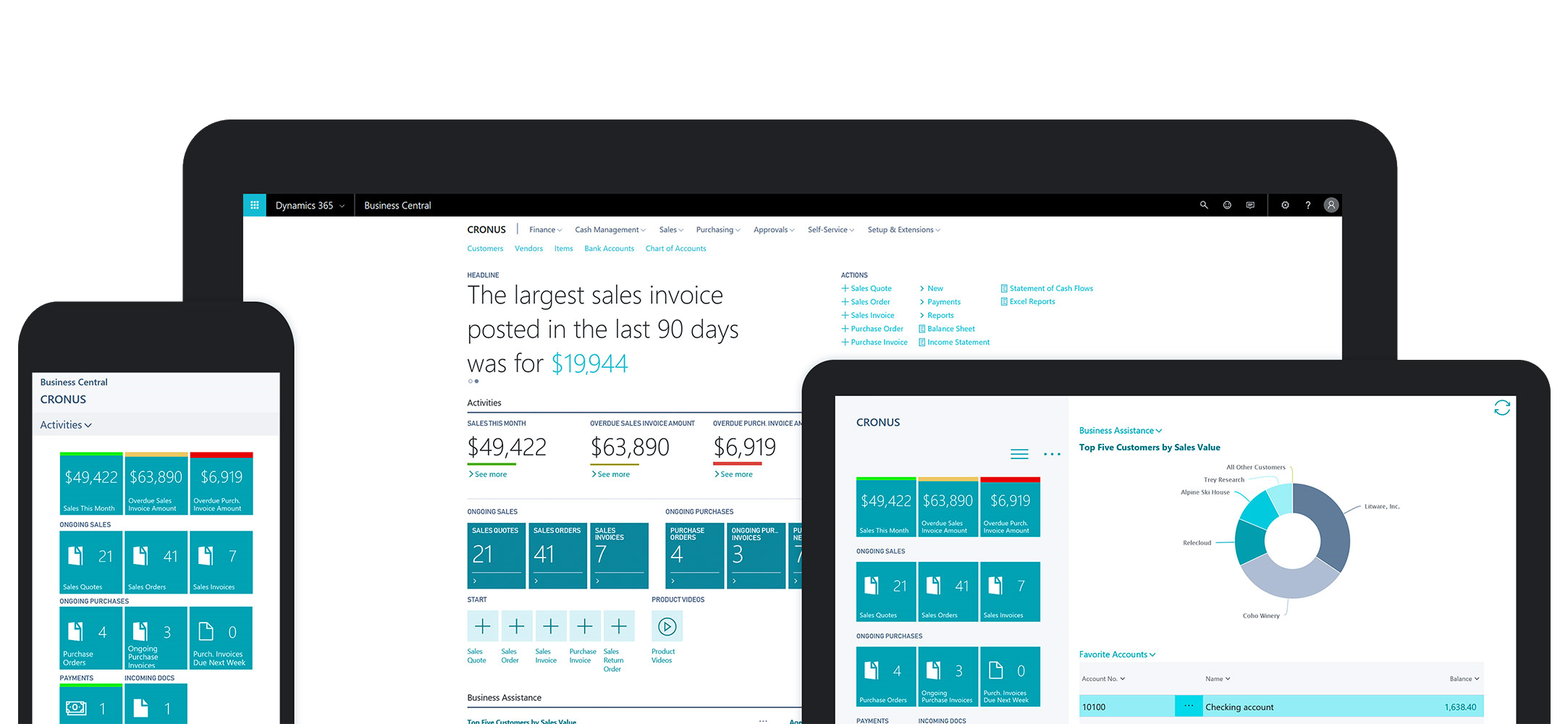 It was announced on the 12th of March 2018 that the previously code named "Dynamics 365 'Tenerife'" would take on the new name: Dynamics 365 Business Central, and would be available by the 2nd of April 2018, with further updates in Spring 2018.
"The spring release will continue our focus on new modern, modular applications, expanded analytics and AI software and improvements to our global, trusted, hybrid, secure cloud platform."
– Alysa Taylor, General Manager, Business Apps & Strategy, Microsoft
To simplify exactly what this solution is; is it basically the newest version of NAV, with the same code base, bar specific new updates, that is completely hosted in the Cloud. This does not mean, however, that NAV will be wiped out completely; Microsoft will continue to sell licenses, allowing customers to continue purchasing the NAV software as it is one of the their most successful and profitable ERP solutions.
"Dynamics 365 Business Central brings the full power of Dynamics NAV to the cloud. As such, Business Central has at its foundation a set of trusted, proven technologies that have served 160,000 customers and millions of users worldwide."
– Alysa Taylor, General Manager, Business Apps & Strategy, Microsoft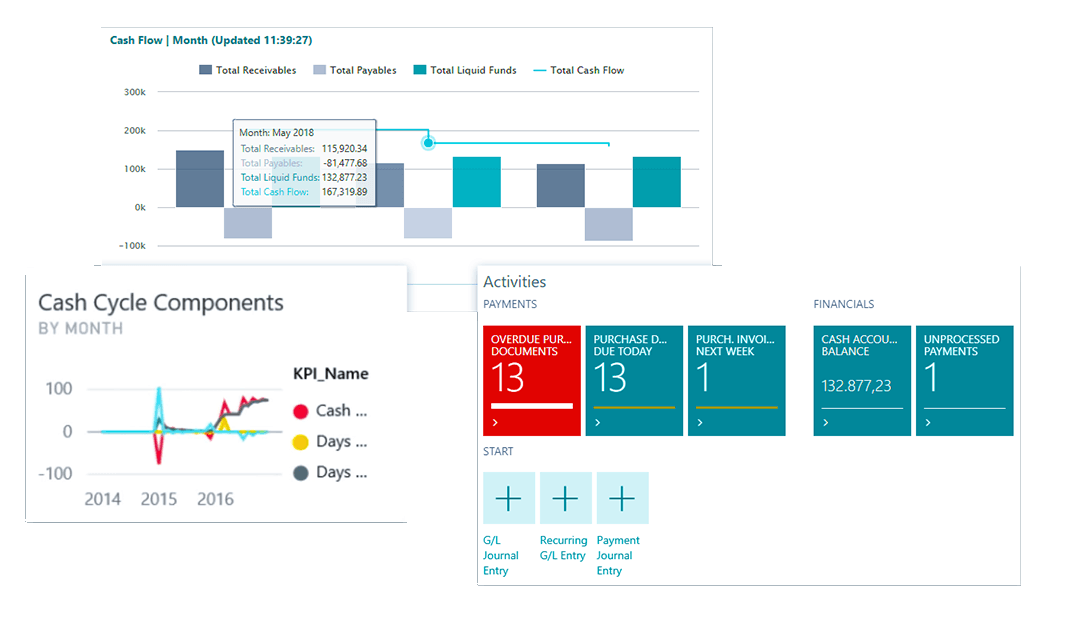 Business Central has advanced inventory, warehouse management, and even the option of discrete manufacturing and service management as well. It will offer organizations a single, end to end solution for managing finances, operations, sales and customer service.
According to a Microsoft article, the new application will deliver:
Business without silos - Unify your business, and boost efficiency with automated tasks and workflows—all integrated within familiar Office tools like Outlook, Word, and Excel.
Actionable insights - Achieve greater outcomes and gain a complete view of your business with connected data, business analytics, and guidance delivered by Microsoft's leading intelligent technologies.
Solutions built to evolve - Start quickly, grow at your own pace and adapt in real time with a flexible platform that makes it easy to extend Business Central based on your changing business needs.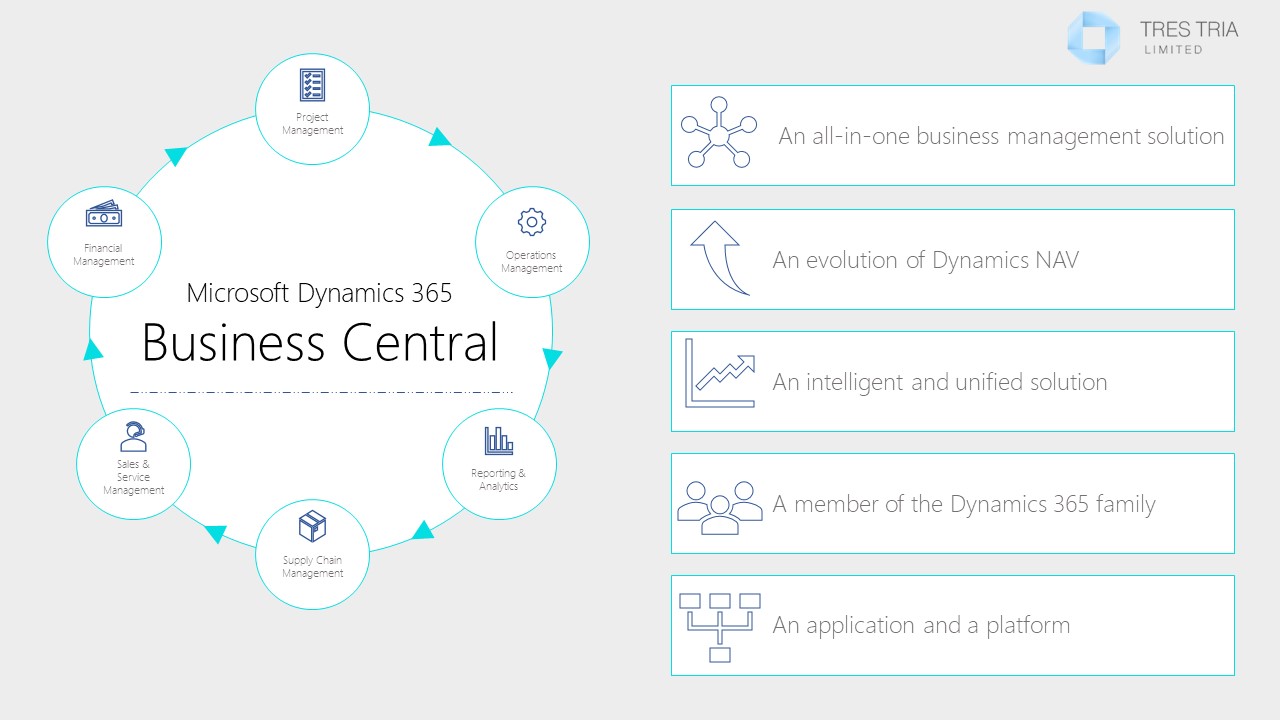 There will be two main categories to the Business Central application: Essential and Premium, which will both be sold per user per month and will be available to buy from any Microsoft partners (such as ourselves). 
It was revealed at Directions Asia this month that there looks to be one final update for NAV 2018 due to be released in the Spring; in the meantime, the new Business Central will be predominantly cloud based until the Fall of 2018, when it takes over NAV, and will be available on-premises/hosted. Customers will also be able to install Apps from a store called "AppSource" as well as contacting partners to, I quote Microsoft:
"Easily and cost effectively extend their solution to fit industry-specific needs."
Click here to see a full page image of the above road map for the Product Evolution. For more information, watch this space, there is sure to be more info released daily. In the meantime, we at Tres Tria, are hard at work preparing for this new member of our family.
---