Astral Postcode Lookup
The postcode lookup addition to beat all others
Astral Postcode Lookup works with any postcode field in NAV; when entering a postcode, it allows you to automatically search the internet, using a web service from Royal Mail, to search for and find the relevant address. There is no need to fill in the other fields, once you select the relevant address from the options that appear, the rest of the fields will automatically populate with information.
This extension can be used when adding customers or vendors, filling in shipping or billing addresses, creating contacts or adding any address information in NAV.
Allows you to automatically search the internet, using a web service from Royal Mail, to search for and find relevant addresses.
NAV 2018 comes with its own postcode extension, however, it is based on a free service and the info it gives back is not as accurate as Astral Postcode Lookup. Additionally, it doesn't offer you the ability to amend the address as our extension does, and once amended, it will save the amended, preferred version.
To give you an example:
Entering the postcode, you will be prompted with a message: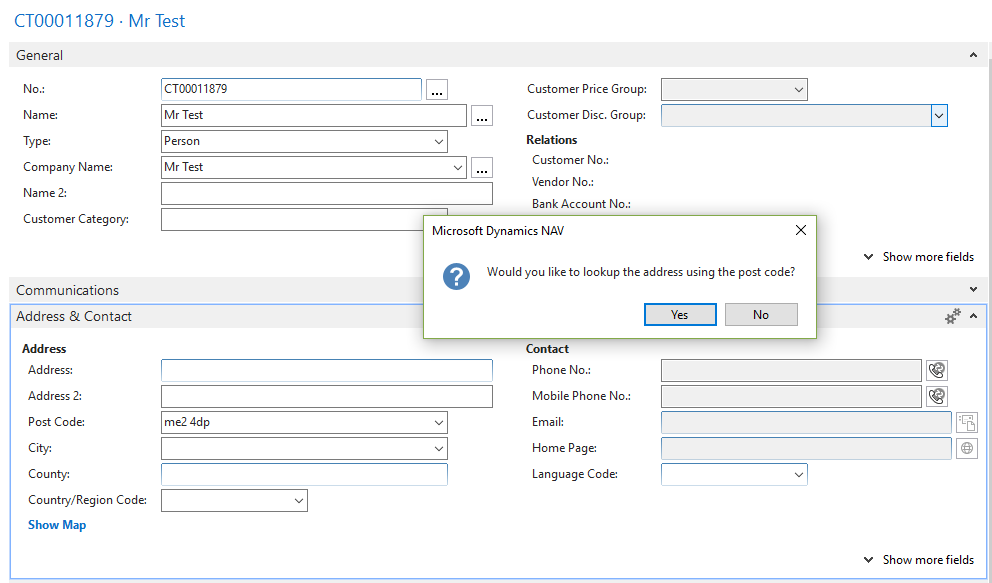 By selecting 'Yes' the system will then search for all the addresses related to the postcode and you will be presented with a list of options: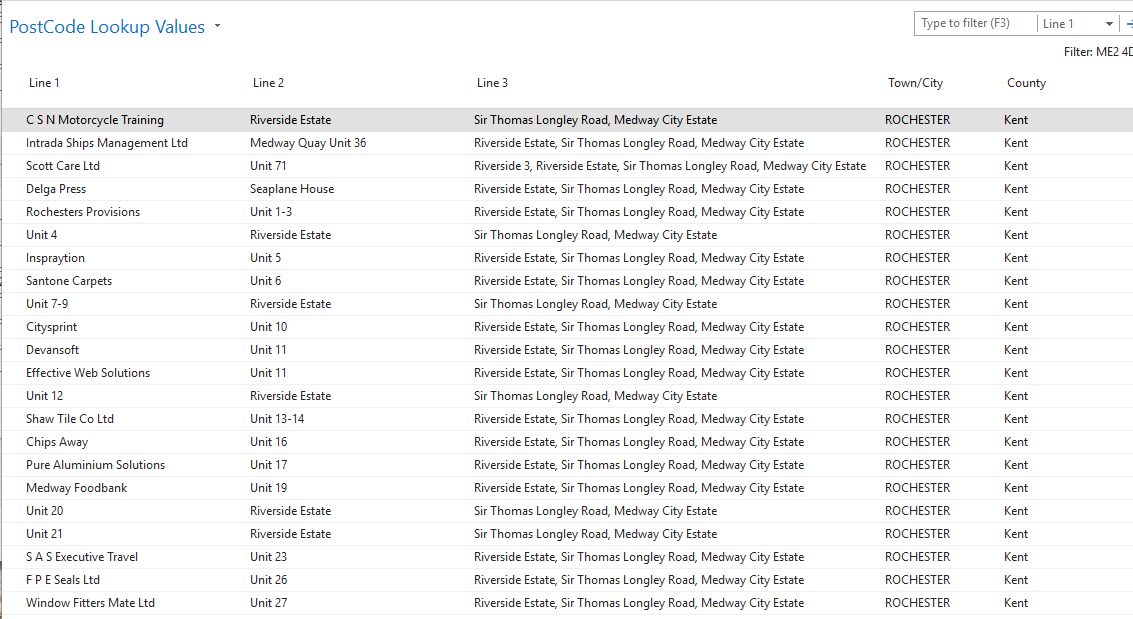 Once the postcode you want is selected, the table is automatically filled out and Astral Postcode Lookup saves the details so that they can be easily reused later.
So simple and straight forward, it reduces time and errors when filling in forms that require address information; and because it is based on the Royal Mail web service, you can always count on it to give accurate and up to date results!
No Time Like the Present!
We make your business our business, our job is to understand your complexities and help you challenge them so that we can implement the right solution for you. That means discovering your current and future wants and needs and creating a bespoke system that works for you! We're here to make sure your business runs better, focusing solely on you, and we have a great team of experts that can help you do just that, this is why the majority of our customers have moved to us from other re-sellers. Thinking about taking the plunge? Get in touch and let us know how we can help you or just let us know if you would like more information on what services we offer.
Useful Guides
Watch the videos
MS Dynamics & the Cloud
Microsoft Dynamics 365
Microsoft Dyanmics NAV